How can this web app help me?
With motor neurone disease (MND), swallowing and movement may be affected. This can make it harder to eat and drink as you wish.
This web app is a handy companion when preparing meals. It enables you to access easy-swallow recipes on mobile devices like smartphones and tablets.
Recommendations on how to adapt the way you eat and drink are also provided. See the following drop down option How do I order the full printed guide? to find out how to get detailed information.
How do I order the full printed guide?
Our guide Eating and drinking with motor neurone disease (MND) provides additional information.
Contact our helpline MND Connect to order a printed copy:
0808 802 6262
Download a PDF of the guide and a short video at:
The guide is designed to help you continue the enjoyment of eating and drinking for as long as you wish or feel safe to do so.
It suggests ways to change how you eat and drink, to get the nutrition and fluids your body needs. It also includes our easy-swallow recipes to help make mealtimes easier, which are all included on this web app.
Acknowledgements
See the end of our full Eating and drinking guide at: www.mndassociation.org/eating
for the list of acknowledgements. Many thanks to all those with or affected by MND who contributed, and to our experts for their guidance and review on content.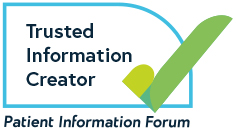 This resource has been evidenced, user tested and reviewed by experts.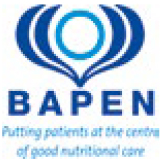 This guide has been endorsed by the British Association for Parenteral and Enteral Nutrition (BAPEN).
The production of the guide and this web app have been generously supported by:
References
A list of the evidence used to develop this guidance is available on request. Please send your request by email to:
infofeedback@mndassociation.org
Or write to us at:
Care information feedback
MND Association
Francis Crick House
6 Summerhouse Road
Moulton Park
Northampton
NN3 6BJ
Feedback
Let us know what you think of this web app at:
www.surveymonkey.co.uk/r/eatingwithMNDapp
We'd love to hear what you think we did well and where we can improve the content for people with or affected by MND.
Dates
Last revised: Dec 2020
Next revision: Dec 2023
Version: 1